The Best Spring Sheets Material and Color
Spring is officially in the air, renewing us all with the promise of a colorful, new chapter. To help you welcome the spring, we bring our signature bamboo sheets. Soft, cool, silky, and crafted from organic bamboo, our bamboo bedding is full of natural benefits and mindfully designed for a better sleep.
Meguro Sakura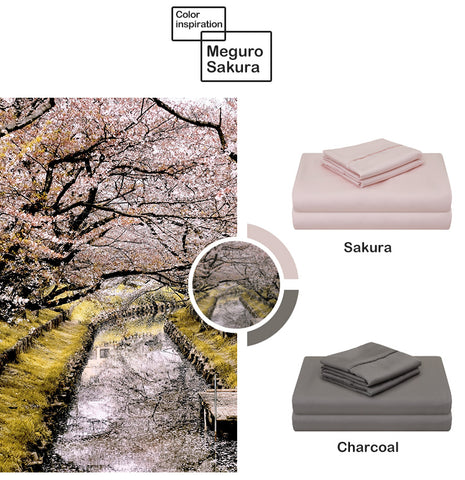 Every March on the Meguro River, cherry blossoms burst from their charcoal branches to transform the land into a pink dream world. This spring, we invite you to bring the vibrancy and hope of the Sakura right into your own home. With our signature Spring Pink collection, you'll welcome a new, beautiful beginning. Check our bamboo luxe sheets set here.
Seychelles Beach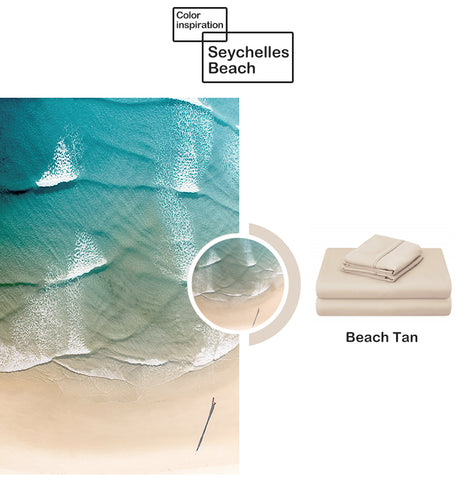 The beach of Seychelles is a picturesque ocean scene. As you sit on the beach, you can feel the cool breeze through your hair and the light of sunset soaking into your skin as you're slowly lulled into a daydream. Our green and tan bamboo sheets with carry you away to a dreamscape of the peaceful Seychelles beach. Check our bamboo luxe sheets set here.
Lapland forest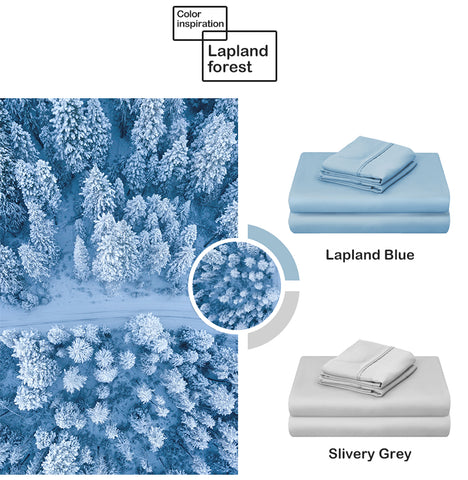 According to Finnish local legends, t
he Artic forests of Lapland are blessed with "foxfires," or northern lights. Inspired by the mysticism of the Aurora Borealis, we wanted to deliver the ethereal Artic right to your bedroom. Tranquil, cool, and magical, our Lapland blue bamboo sheets will clear your mind and transport you to a serene slumber. 
Check our bamboo luxe sheets set 
here
.
Natural material
Bamboo, a natural and sustainable fabric.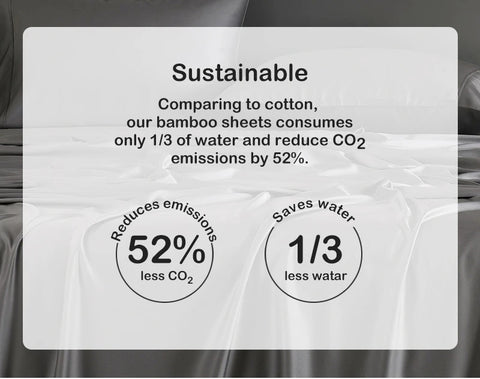 Anti-bacteria
Because of it's anti-bacterial properties, bamboo is resilient, plentiful, and full of health benefits. As a result, not only is bamboo fabric is quite sustainable--it greatly benefits its wearer. When bamboo tufts are processed into bamboo fiber then into fabric, the fabric retains anti-bacterial properties. A study from the Japan Textile Inspection Association found that bamboo fabric can eradicate over 70% of introduced bacteria during a period of 24 hours--even after 50 industrial wash cycles.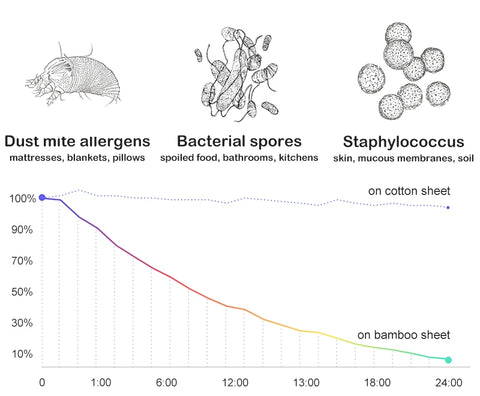 Breathable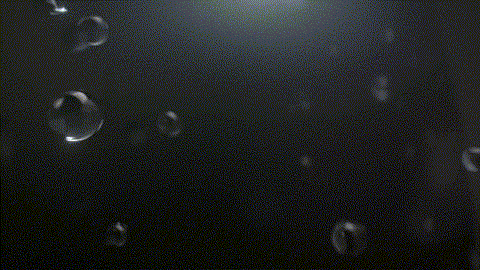 Because of the natural structure of bamboo's cellulose and the distinct weaving process we use in production, our bamboo blanket is very breathable. Durable yet porous, our bamboo blankets allow moisture and heat to evaporate naturally. Not only does this make washing and drying less taxing on the environment, but it also gives you the perfect product for light coverage.  Check our bamboo luxe sheets set here.
---